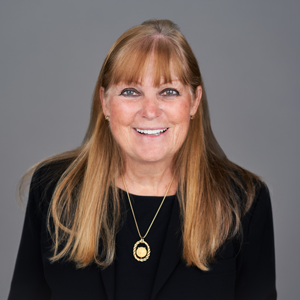 Lois Bitner Olson, Ph.D.
Lecturer
Marketing Department,Online Degree Completion (BSBA)
Bio
Lois Olson has taught at the university level for twenty-two years. She began her university teaching career at the University of Connecticut and then moved to Boston College. Currently, Lois Olson teaches Consumer Behavior Consumer Behavior, Marketing Strategy, and Global Marketing Strategy at San Diego State University. In addition to her teaching at San Diego State University she teaches internationally in Venezuela, Taiwan, and The People's Republic of China.
Read More
Lois Olson was a Fulbright Professor at Shanghai Jiao Tong University 1999-2000. Lois Olson has published papers on marketing to children, global marketing strategy, and marketing models. She also published on issues specifically relevant to the Chinese market focusing on issues related to housing, consumption behaviors, the children's market, and the influence of women in the Chinese marketplace. Currently, she is finishing a book; Chinese Consumers: Past, Present, and Future.She consults for firms entering the Chinese consumer market and entrepreneurial firms developing technologies for Homeland Security.
Interests: Business (Asia) Business (China) Marketing (Gen Y) Product (Consumer)