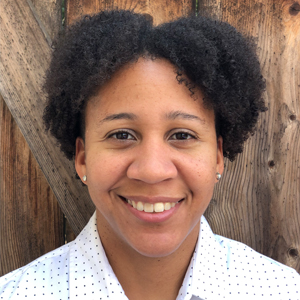 Kristin Stewart, Ph.D.
SPORTS MBA LECTURER
Sports MBA Program
Bio
Dr. Kristin Stewart is an Associate Professor of Marketing at California State University San Marcos. In 2020, Dr. Stewart became an adjunct faculty at SDSU. Professor Stewart's teaching interests cover the areas of marketing communication, marketing technology, consumer psychology, advertising, and research methods. She also serves as the CoBA Faculty Coordinator of Immersive Learning at CSUSM.
Read More
She has had publications accepted to various quality peer-reviewed journals including: the European Journal of Marketing, the Journal of Advertising Research, the Journal of Consumer Behavior and the Journal of Consumer Marketing. She has presented her research at multiple conferences including: the American Marketing Association's Winter Educators Conference, the Academy of Marketing Science Convention and the Association for Consumer Research.
Dr. Stewart received her Ph.D. in 2015 from the Stan Richards School of Advertising at the University of Texas at Austin. There she co-founded the UT advertising doctoral student society. She also spent five years as a marketing practitioner after completing her MBA in 2007 at Auburn University. Kristin was raised in Lilburn, GA, and she completed her undergraduate degree at Auburn University, where she was a Division‐I All-Conference, soccer player.
Dr. Stewart's research contributes to advertising, consumer psychology and consumer behavior theory and practice. She is currently studying sensory marketing and the influence of technology dependence on consumers' information processing, purchase behavior and well-being.
Interests: Consumer Behavior Consumer Psychology Advertising