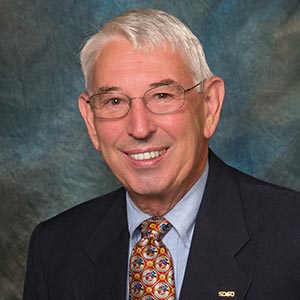 John M Penrose, Ph.D.
Professor
Management Information Systems Department
Bio
John M. Penrose is professor Management Information Systems Department at SDSU and has taught in the EMBA program since 1990. He has served on the faculties of the Graduate School of Business at the University of Texas in Austin, Southern Illinois University at Edwardsville, and Ohio University.
Read More…
As a scholar, his areas of expertise include the effects of technology on communication, managerial applications of nonverbal communication, corporate identity development, and written communication techniques. His current specialties include written and oral reporting techniques, computer graphics, and advanced business communication strategies. As a consultant, John has worked with numerous business and nonprofit organizations as a trainer and expert on technical writing, written and oral strategies, and organizational communication. His articles have appeared in many professional and academic journals. He is the author and co-author of six textbooks in business communication, including Advanced Business Communication, and Business Communication Strategies and Skills.Ph.D., University of Texas, Austin.
Ph.D., University of Texas at Austin.
Penrose, J. (2009). Annual report graphic use: A review of the literature. Journal of Business Communication, Vol. 45 (2), 158-180.
Penrose, J. (2007). Responding to the unique expectations and needs of graduate students who are nonnative Speakers of English. Business Communication Quarterly (March).
Penrose, J. (2006). Teaching the essential role of visualization in preparing instructions. Business Communication Quarterly (December).