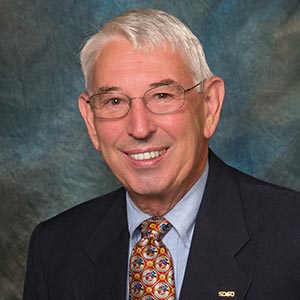 John M Penrose, Ph.D.
Professor Emeritus
Management Information Systems Department
Bio
John M. Penrose is professor in the management information systems department at SDSU and has taught in the Fowler College of Business since 1988. He has served on the faculties of the graduate school of business at the University of Texas at Austin, Southern Illinois University in Edwardsville, and Ohio University. He is author of dozens of scholarly articles, six textbooks, multiple book chapters, and has made dozens of presentations at conferences. He is a member of the Association for Business Communication, where he served as president and where he received multiple honors, including the highest level Fellow award. He has served the university on dozens of department, college, and university committees and assignments, and served as the department chair for 13 years.
Interests: Business Communications