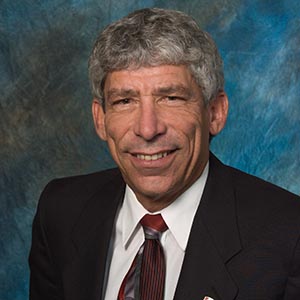 James R. (Jim) Lackritz, Ph. D.
Professor
Management Information Systems Department,Sports MBA Program
Bio
James R. (Jim) Lackritz is emeritus associate dean for academic affairs, emeritus professor of management information systems and co-founder of the Sports MBA program at the Fowler College of Business. He served as associate dean for academic affairs from 2005-2010, as the associate dean of the graduate division from 2003-2004, and was chair of the management information systems department from 1985-1992. Dr. Lackritz joined the SDSU faculty in 1977 after receiving M.Stat. and Ph.D. degrees from the University of Florida. He is a statistician who has published over 50 papers in nationally and internationally recognized journals including Journal of Applied Psychology, The American Statistician, Communications in Statistics, Journal of Applied Social Psychology, and Personnel Psychology. Jim has done extensive consulting in statistical process control and expert witness work in class action lawsuits.
Interests: Accounting Sports (Economics) Data (Statistical Analysis) Product (Quality Control) Accounting (Managerial) Accounting (Auditing) Accounting (Information Systems)