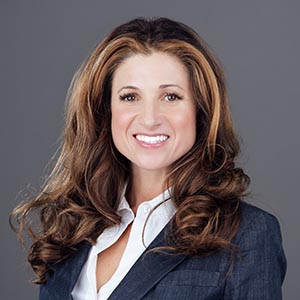 Heather Honea, Ph.D.
Chair/Associate Professor
Marketing Department
Bio
Heather Honea completed her doctoral research at the University of California, Berkeley. Currently, Dr. Honea is an Associate Professor at the San Diego State University College of Business Administration and a Research Fellow at the Centre for Integrated Marketing Communications.
Read More…
Dr. Honea's background in psychology and economics frame her different research areas. One research stream addresses consumers' psychological reactions to direct response marketing activities and interactive consumption experiences; the other examines rational versus nonrational (emotional) determinants of consumption and loyalty.
Dr. Honea's research allows her to bring a unique perspective to the digital marketing process. In addition to teaching courses San Diego State University, she provides industry lectures and assists companies with the coordination of their digital research and marketing strategies.
Dr. Honea also models the impact of green and decentralized technologies on business, society, and consumer behavior. She lectures on how these technologies can be leveraged to generate economic, environmental, and social returns that increase the public and private bottom line.
Dr. Honea's research is published in top business and marketing journals.
Interests: Marketing (New Media) Marketing (Digital) Business (Sustainable)
Ph.D., University California at Berkeley.
Peter, P. C., Honea, H. Emotional Intelligence, Behavioral Procrastination, and Online (Over)consumption. Online consumer behavior: theory and research in social media advertising and e-tail, V2. Routledge/ Psychology Press.
Peter, P., Honea, H. (2012). Targeting Social Messages with Emotions of Change: The Call for Optimism. Journal of Public Policy and Marketing, Vol. 31 (2), 269-283.
Honea, H. (2011). Motivational Determinant of Transportation into Marketing Narratives. Journal of Consumer Psychology.
Honea, H. (2011). The Power of Plain: Intensifying Product Experience with Neutral Aesthetic Context. Marketing Letters.
Honea, H. (2008). Do We Judge a Book by its Cover and a Product by its Package? How Affective Expectations are Contrasted and Assimilated into the Consumption Experience. Advances in Consumer Research.
Honea, H. (2007). 1=2: When Singular Experience Leads to Dissociated Evaluations. Journal of Consumer Psychology.