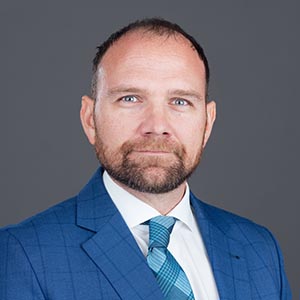 Greg Tanneberger, J.D.
Professional Development & External Relations Specialist
Career Management Center
Bio
The best parts of Greg's day involves opening doors, whether it is helping students develop the skills to engage with employers or helping companies to find creative ways to become active on campus. Greg meets regularly with senior/C-level business executives to see how the Fowler College of Business and its multi-talented students may be able to assist them in finding innovative solutions to some of their most challenging business obstacles. Greg has recently served on an advisory board for the Emerging Leaders Network initiative at the North San Diego Business Chamber and currently mentors transitioning military veterans through programs like Operation Connect. Prior to joining the Fowler College of Business, Greg gained valuable experience in business development and marketing while training with the Walt Disney Travel Company and working for Caesar's Entertainment.