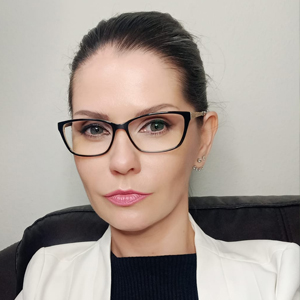 Elena Rusoe
Lecturer
Management Information Systems Department
Bio
Elena Rusoe received her MBA degree with an emphasis in international business from San Diego State University. She also holds a master's degree in North American studies with an emphasis in international security and cooperation and a certificate of completion of the International Cooperation program with the NATO School Oberammergau, Germany. Elena has been working internationally for a number of years and she has recently returned from China where she was teaching intercultural communications in the state leading military university (PPSUC) in Beijing.
Elena co-founded and runs a local business that was awarded the 2017 California Small Business of the Year in Sacramento by Governor Gavin Newsom and Secretary of the State Shirley Weber.
She is a lecturer in the department of management information systems (MIS) where she teaches business communications and reporting techniques.