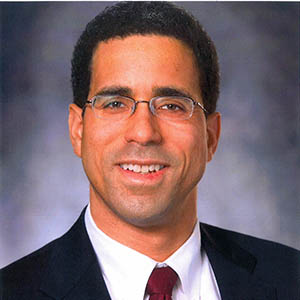 Daniel E Eaton
Lecturer
Management Department
Bio
Dan Eaton received his Bachelor of Science Degree from Georgetown University in 1984. After working in Washington, D.C. for U.S. Senator Arlen Specter of Pennsylvania, Mr. Eaton attended Harvard Law School and received his degree, cum laude, in 1989. Upon graduating from law school, Mr. Eaton came to San Diego to practice law.
Read More
Mr. Eaton is a partner in the Litigation Department of the San Diego law firm of Seltzer Caplan McMahon Vitek. He concentrates his practice on defending and advising San Diego employers on a full range of employment issues, including defending lawsuits brought against employers, conducting workplace training, and investigating claims of workplace misconduct. Mr. Eaton has presented numerous seminars in San Diego and around the country on employment and legal ethics issues.
Mr. Eaton is the former Chair, and a current member, of the San Diego County Bar Association Legal Ethics Committee. He serves as Editor-in-Chief of an electronic newsletter distributed to San Diego lawyers called Ethics Quarterly.
Since the Spring term of 2007, Dan Eaton has served as an instructor in the management department of the SDSU College of Business Administration. He teaches classes in ethical decision-making in business and legal issues in human resources. Both classes are taught in a highly interactive format. The discussions in his classes focus on practical and real-life case studies.
Mr. Eaton has served on numerous government and non-profit boards. He chaired the City of San Diego's Ethics Advisory Board, which was the predecessor to the City's Ethics Commission, and served for 10 years on the City's Civil Service Commission, including two years as President of the Commission. Mr. Eaton also served for four years on the board of the 22nd District Agricultural Association, commonly known as the Del Mar Fair Board.
Mr. Eaton has made frequent appearances as a legal analyst on San Diego TV and radio throughout his legal career. For four and a-half years, Mr. Eaton presented a regular legal update segment on the KPBS radio program "These Days."
Interests: Workplace (Sexual Harassment) Employment (Law) Employment (Conflict) Affirmative Action Workplace (Diversity) Workplace (Legal Issues) Workplace (Discrimination) Business (Ethics) Human Resources