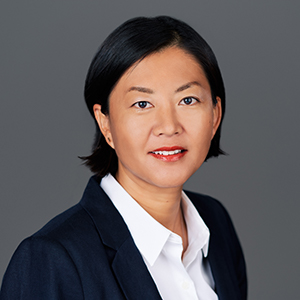 Congcong Zheng, Ph.D.
Director of Graduate Programs, Associate Professor
Graduate Business Programs,Management Department
Bio
Professor Zheng has presented at numerous academic conferences and has published in two refereed books. Her academic articles have appeared in the Entrepreneurship Theory and Practice, Journal of World Business, Management International Review, Journal of Small Business Management, Group and Organization Management, and Journal of Entrepreneurial Education. Prior to entering academia, Zheng was a consultant in BDA China Ltd., specializing in advising clients on market entry and investment decisions in China's internet and telecom sector. She holds a BS in business administration from University of International Business and Economics (UIBE) in China and Ph.D. from London Business School.
Interests: Entrepreneurship Entrepreneurship (Societal Impact) Organizations (Charitable) Business (Leadership) Business (China) Business (Operating Environments) Entrepreneurship (International) Business (International)