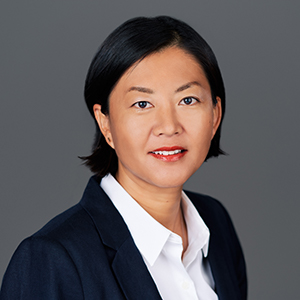 Congcong Zheng, Ph.D.
Associate Professor
Management Department
Bio
Professor Zheng researches about decision making process, learning and related firm behaviors among entrepreneurial firms. Her work extends the behavioral theory of the firm (March and Simon, 1958; Cyert and March, 1963) in organizational theory and entrepreneurship field. The questions that interest her are: what are the motivations of a particular type of strategic behavior (such as internationalization, branching, product diversification or acquisition) among young entrepreneurial firms? What is the difference between and linkage of entrepreneurial team learning and the lead entrepreneur's individual learning? How do firms learn from environmental, social, and organizational experiences? How do managers' previous experience, biases, and political dynamics among management team affect the decision making process and subsequent firm behavior? How do entrepreneurial firms allocate managerial attention among various activities and how does such allocation affect the firms' short-term performance and long-term survival?
Read More…
She utilizes multiple research methods in her work, including experiments, cases, and survey methods.
Context-wise, she is interested in high technology industries and cultural industries (popular music industries and independent motion picture industry). She has studied emerging market settings including China, India, and Mexico.
Professor Zheng has presented at numerous academia conferences and has published in two refereed books. Her academic articles have appeared or are forthcoming at Journal of World Business, Management International Review, Journal of Small Business Management, Group and Organization Management, and Journal of Entrepreneurial Education. Prior to academia, Zheng was a consultant in BDA China Ltd., specializing in advising clients on market entry and investment decisions in China's Internet and Telecom sector. She holds a BS in Business Administration from University of International Business and Economics (UIBE) in China and Ph.D. from London Business School.
Interests: Business (International) Business (Leadership) Organizations (Charitable) Entrepreneurship Business (Operating Environments) Entrepreneurship (International) Entrepreneurship (Societal Impact) Business (China)
2010 Distinguished Research Award, Lead Author, Academy of Entrepreneurship
Ph.D, London Business School, Entrepreneurship and Management.
Entrepreneurship
International Business
Zahra, S. A., Zheng, C., Yu, J. (in press). Learning Advantages of Newness: A Reconceptualization and Contingent Framework. Journal of International Entrepreneurship.
Adomako, S., Zheng, C., Ahsan, M. (in press). Passion Unchecked: Exploring the Potential Downside of Entrepreneurial Passion. Academy of Management Conference.
Ahsan, M., Zheng, C., DeNoble, A. F., Musteen, M. (2018). From Student to Entrepreneur: How Mentorships and Affect Influence Student Venture Launch. Journal of Small Business Management, 56(1), 76-102.
Zheng, C., Ahsan, M., DeNoble, A. F. (2017). How do Novice and Expert Entrepreneurs Develop Resource Networks?. Babson College Entrepreneurship Research Conference.
Zheng, C., Prislin, R. (forthcoming). A Comparison of Risk Taking Behaviors between Entrepreneurs and Managers. Entrepreneurship Theory and Practice.
Ahsan, M., DeNoble, A., Musteen, M., Zheng, C. (2015) Nascent Networks in Embryonic Firms: Factors Influencing Network Development and Success. Babson College Entrepreneurship Research Conference, Boston, MA (Presenter)
Zheng, C. (2014) Social Entrepreneurial Intentions China vs. United States - Is There a Difference?.
Zheng, C. (2014) The Effect of Time Horizon on Entrepreneurial Risk Taking Behavior. SDSU Social Psychology Brown Bag Series, SDSU Psychology Department (presenter)
Zheng, C., Musteen, M. (2014) The impact of remittances on opportunity and necessity-based entrepreneurial activities. Academy of International Business conference
Zheng, C. (2014) Academy of International Business. Vancouver, Canada (Session Chair). ( https://aib.msu.edu/events/2014/)
Musteen, M., Rhyne, L., Zheng, C. (2013). Asset or constyraint: Corporate reputation and MNCs' involvement in the least developed countries. Journal of World Business, Vol. 48, 321-328.
Zheng, C. (2012). Community Building as Institutional Entrepreneurship: Exploring the Emergence of a Popular Music Community. Entrepreneurial Executive.
Zheng, C., Khavul, S. (2012). Does it transfer? The effects of pre-internationalization experience on post-entry organizational learning in entrepreneurial Chinese firms. Journal of International Entrepreneurship, Vol. 10, 232-254.
Zheng, C. (2012). Isomorphism Influence and Aspiration: Reference Group Choice in Entry Mode Decisions. Journal of International Business Research, Vol. 11 (2), 129-141.
Zheng, C. (2012). Assets or Constraints: Corporate Reputation and the Bottom of the Pyramid. Journal of World Business.
Zheng, C. (2012) . Department of Engineering, College of Science, San (Member).
Zheng, C. (2012) . Department of Psychology, College of Science, San (Member).
Zheng, C. (2012) Journal of Managerial Psychology. The emotional dimensions of metaphors of change (Reviewer).
Sundaramurthy, C., Zheng, C., Musteen, M., Francis, J., Rhyne, L. (2012) Bricolage and Social Value Creation Across Countries. Academy of Management Meetings
Zheng, C. (2011). Beyond Risk Propensity – the Influence of Evaluation Period and Information Relevance on Risk Taking Behavior. Journal of Entrepreneurship Education.
Zheng, C., Wood, E., Velarde, R., Prakahya, S., Perez-Nordtvedt, L., Khavul, S. (2011). Strategic Commitment and Timing of Internationalization from Emerging Markets: Evidence from China, India, Mexico and South Africa. Journal of Small Business Management, Vol. 49 (2), 252-282.
Zheng, C. (2011) Bricolage and Social Value Creation Across Countries. Strategic Management Society Special Conference
Zheng, C. (2011) . MBA (Chair).
Zheng, C. (2011) Asian Pacific Journal of Management. Assessing the institutional environment for Entrepreneurship in Rapidly Emerging Economies: The Case of Brazil, China, India, and South Korea (Reviewer).
Sundaramurthy, C., Zheng, C., Musteen, M., Francis, J., Rhyne, L. (2011) Bricolage and Social Value Creation Across Countries. Strategic Management Society, San Diego, CA (Presenter)
Francis, J., Zheng, C. (2010). Learning Vicariously From Failure: The Case of Major League Soccer and the Collapse of the North American Soccer League. Group & Organization Management, Vol. 35 (5), 542-571.
Francis, J., Mukherji, J., Zheng, C. (2009). Isomorphism at Multiple Levels: An Institutional Perspective of Foreign Market Entry. Management International Review, Vol. 49 (5), 565-584.
Francis, J., Zheng, C. (2009). An institutional perspective on foreign direct investment: A multi-level framework. Management International Review, Vol. 49 (5), 565-584.
Zheng, C. (2007) Learning Overtime: the Growth Process of International Entrepreneurial Firms. Academy of Management