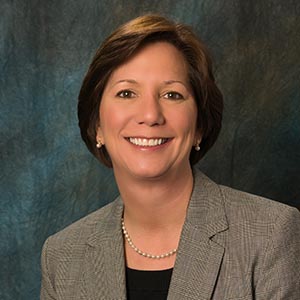 Christine Probett
Lecturer
Management Information Systems Department
Bio
San Diego native, Christine Probett is a lecturer in the management information systems (MIS) department of the Fowler College of Business and she is a triple Aztec having earned degrees from SDSU in social science/history (B.A.), aerospace engineering (B.S.) and an Executive MBA.
Christine began her teaching career at SDSU in 2007, after retiring from Goodrich's Aircraft Interior Products Division where she held the position as division president. As of fall semester 2020, she has taught 7618 students in the MIS department, the management department and the Weber Honors College and she has also served as the assistant dean for student affairs for the Fowler College of Business from 2012 to 2014.
As an SDSU student, Christine was honored with a Quest for the Best award, and as an alumnae, she has been recognized with an Alumni Award of Distinction in 2017. She has won numerous teaching awards including the Teaching Excellence Award in 2018, the SDSU Associated Students Aztec Achievement Awards Outstanding Faculty Member for 2012, and she has been named Most Influential Professor by the top students in the Fowler College of Business and in the College of Arts and Letters 10 times.
Interests: IT (Operations) Management (Supply Chain)