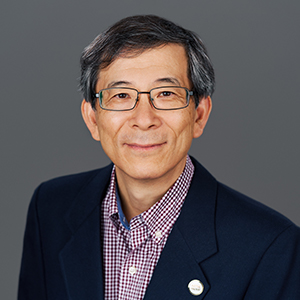 Bongsik Shin, Ph.D.
MIS Department Chair
Management Information Systems Department
Bio
Bongsik Shin has been teaching cybersecurity, computer network management, and business intelligence such as statistics and database topics. He is a recipient of the Fowler College's Teaching Excellence Award (2017) and Alumni Association Award for Outstanding Faculty Contributions to the University (2019). His recent research engagements are primarily on the subjects of cybersecurity and AI applications including augmented reality. He has published 34 research articles, many in top-quality journals of information systems such as MISQ, JAIS, JMIS, and EJIS. He has engaged in projects funded by 30+ internal and external grants from the US Navy, US Air Force, and Department of Homeland Security and authored the book "Practical Introduction to the Enterprise Network and Security Management" (CRC Press, 2017).
Interests: Communications (Telecommunications) IT (Cybersecurity) IT (Networks) Data (Science)