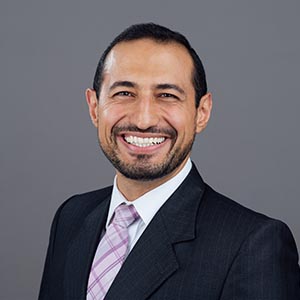 Babak Lotfaliei, Ph.D.
Assistant Professor
Finance Department
2014 Paul VanArsdell Award in Corporate Finance, Midwest Finance Association (for the paper "The value in waiting to issue debt")
2013 Excellence in teaching award, McGill University, DDSS
2016 Best Paper Award at 11th Annual California Corporate Finance Conference
Ph.D., McGill University, Finance.
Masters, Queen's University, Management Science.
M.B.A., Sharif University of Technology, General.
B.Sc., Sharif University of Technology, Industrial Enginnering.
Lotfaliei, B. (2018). Zero Leverage and The Value in Waiting to Issue Debt. Journal of Banking and Finance 97, 335-349, DOI
Lotfaliei, B. (2018). Asset Variance Risk Premium and Capital Structure, Journal of Financial and Quantitative Analysis, Forthcoming.
Lotfaliei, B., Ericsson, J. (2015) Variance risk premia and investment uncertainty. San Diego State University. Working Paper.
Faculty Adviser to SDSU's CFA challenge team (2015-16, Regional winner)
Organizer, Finance department research seminars
Member, Finance Department research committee