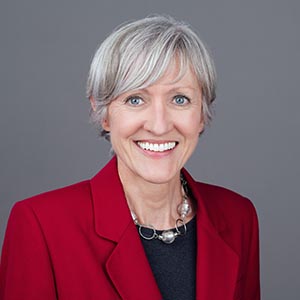 Beverly Bracker, J.D.
Director of the Career Management Center
Career Management Center
Bio
Beverly Bracker joined San Diego State University in 2014. She is the Director of the Fowler College of Business Career Management Center, where she focuses on enhancing the professional success of business students and connecting employers with skilled and talented candidates. Prior to joining SDSU, Beverly spent thirteen years in law school Career Services. She was a first generation college student, earning her Bachelor of Arts from the University of Iowa, with a double major in English and psychology. She went on to earn her Juris Doctor Degree from the University of Iowa College of Law, and a professional certificate in career counseling from UCSD.