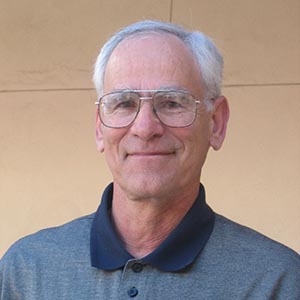 Alexis Koster, Ph.D.
Professor
Management Information Systems Department
Bio
Alexis Koster is a professor of Management Information Systems. He has served as the graduate advisor for the MSBA in Information Systems for many years.
Read More…
Koster is active in international business exchange programs. He was a visiting professor at ESSEC (Ecole Superieure des Sciences Economic et Sociales) in Cergy, France in 1990-1991, is an adjunct Faculty at ESCT (Ecole Superieure de Commerce de Toulouse), France. He set up a student exchange program between SDSU and ESCT. He is currently working toward exchange programs with Tel Aviv University and Ben Gurion University in Beer-Sheva, Israel. Koster's current research interest is in music distribution over the Internet. In the past few years, he has published many papers on this topic in conferences proceedings and journals. Koster holds a Ph.D. from the University of North Carolina at Chapel Hill.
Ph.D., University of North Carolina, Computer Science.
Koster, A. The Transformative Impact of Internet Music Distribution. Athens, Greece: 13th Annual International Conference on Information Technology & Computer Science.
Koster, A. (2015). Object-Oriented Programming: A Comparison Of Java And Objective-C. International Journal of Management & Information Systems, Vol. 19 (1).
Koster, A. (2014) The Evolving Paradigms of Music Distribution and Delivery. CSUPOM, Sacramento
Koster, A. (2014) The Changing Business Models of the Music Industry. Casa (Chinese American Scholar Association), Milan, Italy
Koster, A. (2013) Teaching Object-Oriented Programming: a Comparison of Java and Objective-C, the European Academic Conference, Paris
Koster, A. (2012) Internet Music: Streaming Surpasses Downloading. The European Academic Conference, Rome
Koster, A. (2012) Teaching Database Security. CDSIA (Curriculum Development in Security and Information Assurance), San Jose
Koster, A. (2012) The Impact of the Internet on the Music Industry. CSU/POM, San Jose
Koster, A. (2012). Fighting Internet Piracy: The French Experience with the Hadopi Law. International Journal of Management and Information Systems, Vol. 16 (4).
Koster, A. (2011) Fighting Internet Piracy: the French Experience with the Hadopi Law. The European Academic Conference, Barcelona
Koster, A. (2010). Are Academic Programs Adequate for the Software Profession?. The American Journal of Business Education.
Koster, A. (2010) Teaching Security in a Database Course?. CDSIA (Workshop, Curriculum Development in Securit, San Jose, CA
Koster, A. (2010) Security in Database Systems. InSITE Conference, Cassino, Italy
Koster, A. (2009) Are Academic Programs Adequate for the Software Profession?. European Applied Business Conference, Prague (Refereed Paper Proceedings)
Koster, A. (2008). The Emerging Business Music Model: Back to the Future?. The Journal of Business Case Studies, Vol. 5 (10).
Koster, A. (2008) The Emerging Business Music Model: Back to the Future?. European Applied Business Conference, Salzburg (Refereed Paper Proceedings)
Koster, A. (2007). Music Industry: Toward a New Business Model?. The Journal of Business and Economics Research, Vol. 5 (11).
Koster, A. (2007) Music Industry: Toward a New Business Model?. European Applied Business Conference, Padua (Refereed Paper Proceedings)